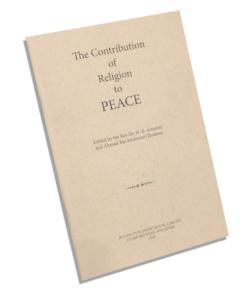 "The objects of the Organisation shall be:
(a) To include the spirit of friendship and co-operation among the leaders and the followers of the different religions.
(b) To improve the condition of the adherents of the different religions in generally accepted moral principles.
(c) To organise by lawful and peaceful means a movement to eradicate the common evils prevailing among mankind.
(d) To work for the achievement of peace and goodwill among mankind."
The Contribution of Religion to Peace, IRO, 1949.