April 1 @ 6:30 pm

 – 

8:30 pm
The efforts to promote religious harmony on this island began long before pre-indepdenence. For over 70 years, the Inter-Religious Organisation, Singapore, the government of Singapore, other grassroots organisations, youth groups, community leaders and various individuals have persistently worked to anchor the idea of interfaith harmony in this nation. From thought leadership discussions, youth targeted activities to interfaith prayers and festive celebrations, we see a lot of initiatives to emphasise the importance of living together with people of different religions.
But, have we really attained religious harmony? Or, are we merely convincing ourselves that we have achieved a state of Nirvana simply by comparing ourselves to nations that are in a state of racial and/or religious strife.
In this lecture, we will reflect upon Singapore's perceived position of being globally recognised as a nation that has achieved religious harmony like none other. We ask ourselves is interfaith harmony in Singapore indeed a fact or is it a fiction?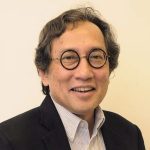 Mr Bilahari Kausikan is currently Chairman of the Middle East Institute, an autonomous institute of the National University of Singapore. From 2001 to 2013, Mr Kausikan was first the second Permanent Secretary and then Permanent Secretary of the Ministry of Foreign Affairs. He was subsequently Ambassador-at-Large until May 2018. He had previously served in a variety of appointments in the Ministry, including as the Deputy Secretary for Southeast Asia, the Permanent Representative to the United Nations in New York and as Ambassador to the Russian Federation. Raffles Institution, the University of Singapore and Columbia University in New York all attempted to educate Mr Kausikan.